STUDENTS: START HERE
Get Started
Go to

campus.sdsu.eab.com
Enter your SDSU ID and password.
Look around and explore. SDSU Navigate (EAB) stores a variety of important information about your academic record and advising history.
Your Success Team
Notice on the right hand side of your home page in SDSU Navigate (EAB) there are two lists of people you can connect with for help.

Success Team: get in touch with your advisor(s), assigned librarian, and others who are here to help guide you in navigating the university and/or your academic endeavors.
Instructors: get in touch with your instructors for help or guidance.
If you don't know who your major advisor is visit the Major Adviser Directory page
Making Appointments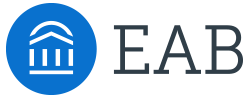 From your SDSU Navigate (EAB) homepage, click the blue "Get Assistance" button, which will take you through a series of questions to help you identify the right person to help you.
Respond to campaigns geared to engage you with advisors. Any advisors trying to reach out and schedule you for an appointment will populate in the yellow area at the top of your home page.