Cultural Proficiency Certificate Program
Learn about the Cultural Proficiency Certificate Program offered by SDSU's Division of Academic Engagement & Student Achievement.
The certificate is a professional development opportunity developed by San Diego State University's Division of Academic Engagement & Student Achievement/ CPIE and presented through the College of Extended Studies.
As the student population in our schools becomes increasingly diverse, many teachers need professional development to build cultural competencies, the skills and awareness related to issues such as:
Culture
Language
Race
Ethnicity
Being culturally competent means having the ability to recognize and respond to the diversity of the world around you and to make better decisions based on that understanding. As educators, this topic has become vital in fostering a positive environment in the classroom and ensuring equity of opportunity for students of different backgrounds.
The Professional Certificate in Cultural Competence for Educators is designed for those looking to develop culturally relevant teaching strategies to address issues related to teaching in diverse school settings.
Complete this certificate program in only one year!
Explore online courses exclusively for educators.

Certificate Program Goals
Develop and/or strengthen your skills, knowledge, and dispositions that lead to positive interactions with, and respect for students of different backgrounds
Develop culturally relevant teaching strategies that link learners' prior knowledge, skills, interests, and backgrounds to challenging academic standards that students need to learn
Learn ways of engaging all students through rigorous and authentic learning experiences that prepare them for college, career, and life
Learn ways to develop supportive relationships with families and connections between their students' home and the school
Learn ways to ensure equity of opportunity and achievement by providing personalized support services that support success for all students

Courses
The certificate requires successful completion of 4 courses. Complete this certificate program in only 1 year!
Course Schedule/ Class Meeting Times
5 to 7:30 p.m. Face-to-face class meetings
Individual practicum (2.5 hours)
Final class, week 8, meets on Saturday
Cost
$564 per 8-week course
Total certificate program cost: $2256
Employer Billing
Select "3rd Party Billing" option at checkout if you would like to have your employer invoiced. You will be asked to provide:
Employer's contact information
Documentation showing employer has agreed to pay for course (such as a purchase order or tuition assistance form)
Books and Workbooks
View publications and training materials including textbooks, workbooks, and student success training books.
Registration
Pre-register or register online through SDSU Extended Studies. For assistance, call or email College of Extended Studies Registration at:
Instructor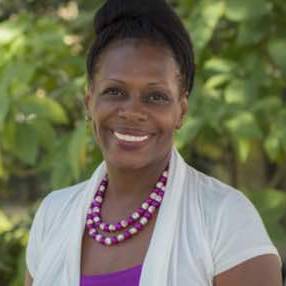 Dr. Tanis King Starck
Assistant Dean, Division of Academic Engagement & Student Achievement